Bar-Coding Identification
___

Paper Cuts identifies and bar-codes each file based on the client's specific requirements. The information indexed is defined by the client and is based on the criteria required for finding files within client cartons or open-shelf filing ranges. This allows us to easily and quickly retrieve any records or files from your storage anytime you need, 24/7.


Convenient 24/7 File Access
___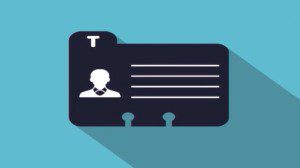 File Retrieval
___

Retrieval service for records are on a client on-demand basis. Retrievals are classified as regular, same day, rush, or after-hours/ holiday, based on definitions under delivery and Scheduled Pick-Ups. Re-file services are scheduled based on the timely return of stored records to the records center. Boxes and files returned are validated on the same business day they are received back into inventory.
Box-Level Identifiers
___

Paper Cuts can insert or update the following box information, according to client specifications:
Description
Series code
Sequence from
Sequence to
Date from
Date to
Destruction date
Loose Documents
___

Paper Cuts can handle any level of interfiling of loose documents or add new files into an existing box for clients. Customers may request that a record unit which has not previously been stored be inserted into a record unit that is part of existing stored inventory. Clients must clearly indicate the box number and/or file description that the item should be placed into storage. Interfiling includes indexing the record unit, barcoding it, scanning to the parent unit and placing it in the parent unit.
Key Data Fields
___

Per each client's request, Paper Cuts can data enter information about each file inside a box from a typed or handwritten inventory sheet. Each line entered becomes a searchable field when requesting files.
Delayed Destruction
___

We offer the option of a delayed destruction or disposal of secured materials as well. As an optional premium service, we can securely store these discarded documents for extended periods before shredding. That gives you an added recovery option if important documents are inadvertently misplaced.