Total Security 24/7
___

When it comes to file and records security, Paper Cuts is a cut above the rest! We go the extra mile to ensure that your files and records are safe and secure in a 24-7 monitored environment. We offer comprehensive document services to assist you as well as great rates. Check out the comparison chart below to see how we shred the competition!


Service & Safety Features:
___
Safety
Above-Floor Racking
State-of-the-art Inventory Tracking
Motion-detection security system
24/7 monitored security system
Monitored sprinkler system
Service
Pick-up and delivery
2-hour rush delivery
24/7 access to all documents
Custom inventory of all cartons
Fail-safe bar code tracking system
Experienced, bonded personnel
Client reference room
Certified document shredding
Fax, photocopy, imaging services
Low-cost storage supplies
Document preparation and indexing
Benefits Comparison
___
Paper Cuts         vs.       Public / Self-Storage
Yes                                  No
Yes                                  No
Yes                                  No
Yes                            Usually Not
Yes                            Usually Not
Paper Cuts         vs.       Public / Self-Storage
Yes                                 No
Yes                                 No
Yes                                 No
Yes                                 No
Yes                                 No
Yes                                 No
Yes                                 No
Yes                                 No
Yes                                 No
Yes                                 No
Yes                                 No

Protected Access to Files & Documents
___
Secured Facilities
___

Our State-of-the-Art storage facilities operates 24/7, providing 24-Hour monitored surveillance and advanced sprinkler systems. This eliminates the risk of water, humidity or mold damage to your confidential documents. Our advanced technology tracking system includes multiple security levels to ensure that only the personnel you designate handle or review your documents and inventory information. In addition, with Paper Cuts on the job, you reduce your OSHA and Worker's Comp risk by eliminating heavy lifting and trips to the basement or storage locker.

Quick Retrieval
___

When you work with Paper Cuts, one call, fax or e-mail is all it takes to retrieve any file when you want it, in the format you want it, 24 hours a day, 365 days a year. You can take steps to ensure that you safeguard your files and practice successful records management with some simple guidelines. Always know...
What you have
Where you have it
How to access it
When to destroy it
Bar-Code Tracking
___

Paper Cuts provides storage for all types of business documents and document formats. Our state-of-the-art facilities ensure the highest level of security from theft, water, smoke or environmental damage. Our bar code tracking system ensures that your documents will be retrieved quickly and accurately whenever you need them. Save up to 50% compared to other storage options. View our document storage service guarantee here.

24/7 Access
___

Our name says it all -- Paper Cuts provides 24/7 accessibility to all stored hard copy documents with next-day, same-day and rush delivery service. You may choose to retrieve your documents by e-mail or fax, or have them delivered by Paper Cuts courier. We serve as an extension of your office, so you get your documents when you need them in the format you need them. Whether you need a carton delivered next day or a file scanned and emailed to you on a Sunday night, Paper Cuts delivers.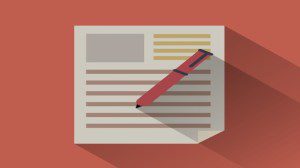 Compliance Procedures
___

New federal laws require businesses, financial and health care professionals to provide new protections for patient, customer, and client information. Paper Cuts can help you understand these new requirements and create simple document handling and retention procedures to comply with them.
Learn more about State & Federal Regulations effecting document security and displosal.