Serving Multiple Industries
___

With over 15 years of experience in shredding, storage, records management, scanning & imaging, product destruction. and recycling, Paper Cuts has developed specific expertise in comprehensive document management for your industry, including:  
Business, Manufacturing
Legal, Financial, Accounting
Medical, Scientific
Education, Non-profit
Home office, Residential

Customized Solutions for Your Industry
___
Business Focus
___

Today, all businesses are affected by privacy legislation and need to take preventative measures to protect against unauthorized access to confidential information. Paper Cut's focus on Business concentrates onsite shredding and recycling services to provide any business with the most convenient, secure, and environmentally sound method available for destroying confidential documents in a cost-effective manner. Our industry-best processes safeguard all your private and confidential information, while maintaining all legislation compliance and avoiding breach-of-security situations that might result in negative publicity.
Financial & Accounting Focus
___

Paper Cuts strives to handle Financial documents and data with the highest security, because we know that financial organizations deal with their client's most valuable and sensitive information on a daily basis. Because financial organizations print and discard volumes of pages per month of their customer's own financial information, they need to ensure confidentiality at all times. Paper Cuts makes sure these financial records are always securely destroyed in a timely manner.
Manufacturing Focus
___

A vast number of Paper Cuts clients are varying sized industrial manufacturers and distributors throughout Southern CA. Manufacturers must strive to keep their clients information secure not only to maintain the highest level of confidentiality and security, but also to make sure there is no breach in their clients trust doing business in the future. Now, more than ever, corporate espionage is a vital concern in the manufacturing and distribution industries. Because manufacturing is often based on development of specialized products, and patented processes, it is is crucial that this sensitive information be safeguarded at all times, and immediately shredded after it is no longer needed.
Legal Focus
___

Due to the nature of legal records, Paper Cuts knows that attorneys and legal services firms need to be able to trust a reliable shredding company. Because your clients sensitive legal records are the lifeblood of your business, your respect for their privacy is the key to your legal success. Paper Cuts prides itself on being a qualified legal records shredding company that will help ensure your client's files remain private and confidential at all times.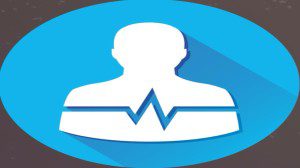 Medical & Science
___

Because Doctors and healthcare professionals are entrusted with individual's sensitive and confidential information on a daily basis, their records and data files must be handled with professionalism at all times. Medical and Health Care practitioners understand properly destroying medical records in order to protect the privacy of patients should be top priority. Paper Cuts understands this goal and ensures that all medical records are properly destroyed, managing the medical record destruction process with the utmost care and professionalism.
Education & Non-Profits Focus
___

By being a regular Paper Cuts client can ensure that your school or college is more efficient, passing that savings on to you. Simply schedule your ongoing shredding service with Paper Cuts and you will save costs over the long term, allowing you to budget more effectively. With tight educational budgets, it is crucial that schools and institutions keep a closer eye on their confidential documents, especially regarding the organizations financial data, and their students personal data. Student records can project highly sensitive information that could cause irreparable harm to the institution if there was a breach in security. Paper Cuts helps alleviate this worry with reliable, secure professional document shredding and storage.
Residential Focus
___

Effectively disposing of your own personal confidential material should be a top priority for your family at home. And with more and more companies allowing their employees to keep flex-hours to working from home, private documents are increasingly likely to travel in between the home and office, putting organizations at higher risk of confidentiality breaches. While new privacy legislation now extends beyond the office setting, both residences and home businesses need to establish procedures for safeguarding confidential information in the home and the office.
Home Office Focus
___

With identity theft, corporate espionage, and credit fraud are America's fastest growing crimes, you will need a reliable document security partner to run your successful home office effectively. Partnering with a convenient residential document shredding service like Paper Cuts reduces your risks against these types of crimes.