Institutional Data Security
___

It is crucial that schools and educational institutions keep a close eye on their confidential documents, especially regarding their students. Student records can project highly sensitive information that could devastate the educational institution if there was a breach in security.

Regulations Effecting Education
___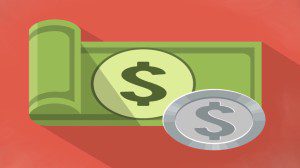 Affordable Document Security
___

New state and federal regulations like FACTA require educational institutions and non-profit organizations to protect the confidential information of their student and faculty. Having a document destruction audit trail from Paper Cut's regular shredding services helps you be more compliant with these regulations. And by being on a regular Paper Cut's service route, we can service your school or college more efficiently and pass the savings to you. Our ongoing shredding service also helps spread your costs allowing you to budget more effectively.
Maintaining Confidential Records
___

Paper Cuts can help your business comply with all required laws effecting areas of finance and accounting by storing sensitive hard copy information in our secure commercial records center. Don't trust your financial records to just anyone. Contact Us today to discuss shredding your financial records and ensure the continuing security of your business' financial information.
Digital Storage Options
___

For institutions and non-profits that need immediate access to large volumes of stored documents, electronic storage may provide the most effective and efficient solution. Paper Cuts can scan and store your documents on our secure, off-site servers. You access your documents from your desk top over the internet in real time. Protect your confidential documents from theft, unauthorized access, and loss in the event of fire or natural disaster.
What is FERPA?
___

FERPA, the Family Educational Rights and Privacy Act (20 USC §1232g, 34 CFR Part 99), is a federal law that protects the privacy of student education records. FERPA applies to all U.S. educational agencies and institutions that receive funding under any program administered by the U.S. Department of Education. The law regulates access to and disclosure of student education records. It gives students and parents the right to inspect and review the students' education records maintained at the institution, and request corrections if they believe the records are inaccurate or misleading.
FERPA Compliance
___

In order to avoid inadvertent unauthorized disclosures, educational institutions should ensure that student records are disposed of securely. If an educational institution does not comply with FERPA, 34 CFR §99.67(a) states that the government may:
Withhold further payments under any applicable program
Issues a complaint to compel compliance through a cease-and-desist order
Terminate eligibility to receive funding under any applicable program.
Disclosure Obligations
___

An important FERPA obligation is that the educational institution must obtain a signed and dated written consent from a parent or student before personally identifiable information is disclosed, unless certain limited exceptions apply. The educational institution must keep a record of each disclosure of personally identifiable information from student records. These obligations are set out in 34 CFR §99.30 through §99.39. Improper disposal of student records may constitute an unauthorized disclosure under FERPA.