Safeguarding Data
___

Financial companies have in their care some of the most valuable information about a variety of individuals and organizations. At the same time, your organization probably prints and discards hundreds of pages per month of your own financial information that you want to protect. It is therefore crucially important that these financial records are securely destroyed when it is time to discard them.

Emphasis on Financial Data Security
___
Maintaining Records
___

Paper Cuts can help your business comply with all required laws effecting areas of finance and accounting by storing sensitive hard copy information in our secure commercial records center. Don't trust your financial records to just anyone. Contact Us today to discuss shredding your financial records and ensure the continuing security of your business' financial information.
Shredding Documents
___

Paper Cut's is highly experienced in professional financial record shredding and document destruction procedures. Our specialized service ensures that your financial records are securely and completely shred to prevent unauthorized individuals from gaining access to the financial records of your business or clients. What's more, 100% of your shredded financial records are recycled and returned as post-consumer paper products.
Safeguarding Data
___

Some of the businesses which can benefit from our financial document destruction services include:
Banks
Insurance Companies
Retailers
Small Businesses
Financial Advisors
Stock Brokers
Online Merchants
Service Providers
Outsourcing
___

When using service providers such as an outsourced document destruction company, financial institutions have a duty to safeguard their customers' information while it is in the possession of the outsourced company. To adhere to this, the financial organization must use due diligence in selecting, managing and monitoring the service provider to ensure consumers' private information is protected. This includes entering into contracts with an outsourcer when appropriate.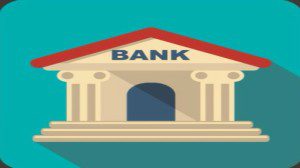 Key Financial Definitions
___

Financial Institutions: State or national bank, a state or federal savings & loan association, a mutual savings bank, a state or federal credit union, or any other entity that holds a "transaction account" belonging to a customer.
Creditors:  Any entity that regularly extends, renews, or continues credit, any entity that regularly arranges for the extension, renewal, or continuation of credit; or any assignee of an original creditor who is involved in the decision to extend, renew, or continue credit.
Gramm-Leach Act
___

Also known as the Financial Services Modernization Act, the Gramm-Leach-Bliley Act (GLBA) was enacted to protect private consumer information held by financial institutions. This 1999 law requires financial institutions and businesses that receive personal information in the course of coducting their business to establish safeguards for the handling and disclosure of that information.
Scope of GLBA
___

The GLBA applies to virtually every business in the United States engaged in the "financial services" industry -- institutions that provide financial products and services to consumers. This applies to all national banks and federal branches of foreign banks that are required to follow US banking regulations.