Safeguarding Legal Documents
___

Your firm needs a legal records shredding company you can trust. After all, your clients are the lifeblood of your business, and your respect for their privacy is a cornerstone of their trust in your firm. Paper Cuts is a qualified legal records shredding company that will help ensure your client's files remain private and confidential.

Shredding Legal Records
___

Paper Cut's is highly experienced in professional record shredding and document destruction procedures for legal and proprietary related data and records. Our specialized service ensures that your legal records are securely and completely shred to prevent unauthorized individuals from gaining access to the confidential records of your legal business or clients. What's more, 100% of your shredded legal and financial records are recycled and returned as post-consumer paper products.
Increased Document Security Requirements?
___

Types of businesses with legal and proprietary requirements that can benefit from our secured document destruction services include:
Banks
Insurance Companies
Retailers
Small Businesses
Financial Advisors
Stock Brokers
Online Merchants
Service Providers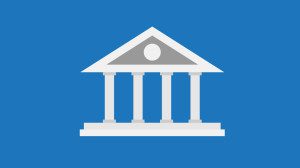 Federal Regulations
___

There are legal reasons to ensure that your proprietary records are properly disposed. There are state and federal laws that make businesses liable for the protection of private information, whether legal or proprietary documents or otherwise. In fact, every business in the U.S. is required by law to protect confidential information and ensure that it is properly disposed of at the end of its lifecycle. Most relevant is the Fair & Accurate Credit Transactions Act (FACTA), an amendment to the Fair Credit Reporting Act (FCRA) that was added, primarily, to protect consumers from identity theft.
Related Compliance Information
___

Find out more about regulations and compliance regarding destroying confidential information and shredding records regulations:
Implications From FACTA
___

FACTA is federal legislation that applies to virtually all persons and businesses in the U.S., mandating that "any person who maintains or otherwise possesses consumer information, or any compilation of consumer information, for a business purpose must properly dispose of such information by taking reasonable measures to protect against unauthorized access to or use of the information in connection with its disposal."
Compliance With FACTA
___

Failure to abide by FACTA may result in stiff penalties. Victims are entitled to actual damages sustained due to non-compliance; they may also seek statutory damages, and, in some cases, file class-action suits. Federal and state authorities are also empowered to bring legal enforcement actions against businesses that violate the Act.
Supreme Court Rulings
___

The U.S. Supreme Court has ruled on many cases over the years related to identity theft issues, including privacy of information, and confidentiality of personal data. Specifically related to privacy, the Court ruled in "California vs. Greenwood" that "dumpster diving" is not illegal. Dumpster diving is the act of someone literally "diving" into a trash bin or dumpster sitting on the public street. It has become the predominate method of obtaining information by those involved in crimes related to identity theft, fraud, espionage and computer hacking.