Industrial Shredding
___

Many of Paper Cut's clients are industrial manufacturers and distributors in large and small sizes. It is important for manufacturers to keep all information secure, not only for keeping what is deemed as confidential information, but to make sure there is no breach of trust with its clients.

Total-Destruction Shredding
___

Paper Cut's recommends manufacturers and distributors hold an 100% Total-Shredding policy. This means that all business files, documents and papers be shredded by its employees no matter the content of the documents themselves. Instead of throwing papers and documents in the trash or recycling bins, manufacturers and distributors can press their employees to use the Paper Cut's security containers.
Complete Confidentiality
___

Call Paper Cut's today to discuss your shredding and file storage needs for medical records and scientific research. Rest assured that you can feel confident knowing that your confidential records will be safely stored, recorded or 100% shredded and destroyed based on your specific business requirements. With over 15 years of document security experience, we are well qualified in handling the destruction of your medical records and confidential data.
Certificate of Destruction
___

State and Federal privacy laws require that a majority of our clients across different industries must produce a Certificate of Destruction to confirm that the shredding of their specific documents has been completed. Whether a manufacturing plant, financial institution, attorneys office, educational organization, home residence, or a small/medium business, requesting a Certificate of Destruction ensures that the shredding process for your full compliancy with privacy laws like HIPAA, HITECH, FACTA and GLBA is completed.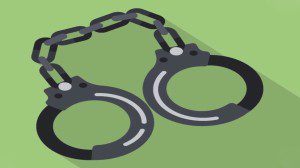 Preventing Espionage
___

The trend of stealing business secrets has seen alarming growth in the last decade. Corporate espionage is always a top concern in most manufacturing industries because a majority of these businesses operate based on uniquely patented methods, processes or extractions. Because of this, patented and sensitive information must be kept within secure environments and shredded/destroyed after it is no longer needed.
Handling Proprietary Documents
___

Paper Cut's is highly experienced in shredding commercial manufacturing records and document destruction procedures. Our specialized service ensures that your financial or proprietary records are securely and completely shred to prevent unauthorized individuals from gaining access to the confidential records of your business or clients. What's more, 100% of your shredded financial records are recycled and returned as post-consumer paper products.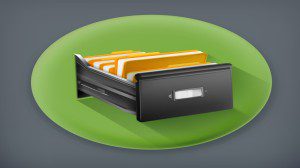 Maintaining Proprietary Records
___

Paper Cuts can help your business comply with all required proprietary regulations effecting regulaitons and compliance by storing sensitive hard copy information in our secure commercial records center. Don't trust your confidential or proprietary records to just anyone. Contact us today to discuss shredding your important records and ensure the continuing security of your business' vital information.