Destruction While You Watch
___

With our OnSite Hard-Drive Destruction services, you can schedule us to visit your office or workplace anytime when it is most convenient for you and securely shred most any type of hard drive, media disk or data cartridge while you watch. With our state-of-the-art mobile drive destruction machines, we safely and professionally destroy all data on your drives, no matter what type of media it is.


OnSite Destruction Solutions
___
Data Destruction at Your Office
___

With our Mobile Hard Drive service, we can visit your office and destroy your hard drives, back-up drives, and media discs while you wait. Safeguarding disposal of your data drives should be a top priority for your company. Even one used hard drive could be a storehouse of proprietary and confidential information for wandering eyes. So when any of your drives reach the end of their lifecycle, be sure you use Paper Cuts to ensure their proper disposal.

More Than Just Erasing
___

Erasing data drives or degaussing electronic tapes and other magnetic media is not enough anymore. Whie this process is typically practiced by most companies before they dispose of confidential data, it is not secure enough by itself as it is prone to human error and software vulnerabilities. Even when files have been erased or reformatted on a drive, they can still be accessed by an individual skilled in information retrieval. The only way to ensure that information cannot be accessed once the hard drive leaves your premises is to engage the use of a hard drive destruction service. Don't take the risk!
Custom Mobile Solutions
___

At Paper Cuts, we can customize the type of drive destruction solution that best meets your needs, anytime. Our OnSite mobile hard drive services can ensure that your unwanted items are properly destroyed before being discarded. Our certified and bonded destruction professionals will come to your business to pick up your end-of-life hard drives or outdated products that need to be destroyed. If you require that your hard drives remain in your custody until they are destroyed, Paper Cuts also offers mobile hard drive shredding.

Regularly Scheduled Destruction
___

Paper Cuts has proven expertise in hard drive destruction, and eWaste disposal, including computer or electronic media destruction. We are certified for mobile OnSite hard drive destruction, so we ensure that destruction of all hard-drives and electronic media and data components are rendered legally indecipherable every time. Our secured physical destruction process ensures that the confidential information is completely eliminated. The best approach is to let Paper Cuts set up a regular scheduled service or one-time destruction to guarantee that all your data and media drives, back-up tapes, old floppy or optical disks disposal are part of your annual destruction program.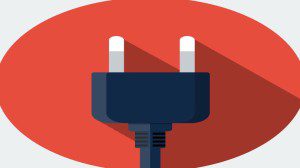 Additional eWaste
___

Paper Cuts can properly dispose of your excess electronic e-waste components such as monitors (CRT's), computers, hard drives, office machinery, televisions, cell phones and toner cartridges as determined by the Electronic Recycling Act of California. Because Paper Cuts is also authorized by the California Integrated Waste Management Board (CIWMB) to collect and process your unwanted e-waste and can provide for the safe removal and certified recycling of these items.