Door-to-Door Shredding Service
___

Our extensive On-Site mobile shredding capabilities, our state-of-the-art trucks can shred up to 2 tons of paper per hour! This allows us to be in and out of your facilities quickly, ensuring all confidential documents have been securely destroyed. Our Client Service professionals never physically handle your documents, so the entire process is touch-free, adhering to strict security processes. This also provides you the opportunity to watch your items being destroyed at your place of business of you so choose.


Benefits of Mobile Shredding
___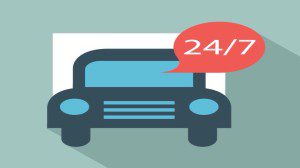 On-Site Efficiency
Our mobile shredding trucks service utilize a large industrial paper shredder built directly into the back of the shredding truck. We can drive our trucks to any clients' location in Southern California in order to shred their sensitive documents right at their place of business. This is where the term "on-site" shredding comes from, and Paper Cuts is an industry leader in On-Site Shredding.
Secured Shredding Facility

Since we do operate a large On-site document destruction operation, we do most of our shredding in our State-of-the-Art document shredding and recycling facility. Our facility is equipped with security cameras to view the shredding process – allowing you to see your confidential documents being shred. We serve all types of clients, ranging from large corporate & government organizations to medium-size business entities to small home offices and individual needs. For residential clientst it may be easier and more cost-efficient to use our drop-off shredding services.
Certified 100% Recycling

After all your confidential documents are fully shredded and destroyed our Client Service professionals will provide you with a Certificate of Destruction as proof that the destruction has been completed. We then transport your shredded documents to a local recycling facility where 100% of the papers and documents are recycled. However, for larger, more specific paper shreds, such as end-of-year purges, we can schedule a document purge for your or your business to efficiently clear out unwanted or outdated sensitive files. Our State-of-the-Art mobile shredding trucks can safely and securely destroy thousands of pounds of paper an hour and quickly complete the job.
Customer Care

As a Paper Cuts client, your data and document security is our number one commitment. Our certified, bonded and picture-identified Client Service professionals ensure that security is never compromised. Each of your document security containers are locked at all times and remain under the close supervision of our staff. Our friendly Client Service professionals ensure you know what we are doing during each visit and conduct all shredding right outside in your parking lot.