Convenient Shredding Options
___

Paper Cuts offers the most secure, convenient, cost-effective and environmentally conscious solutions for ensuring proper disposal of confidential documents in the industry. Our secured process begins with our attentive staff working with you to develop a customized document shredding program that seamlessly fits your organization, 24/7. For daily paper flow, our top-of-the-line security consoles are strategically placed throughout your facility at no charge for convenient ongoing maintenance.


Scheduling a Drop-Off Appointment
Running some errands or in a hurry? Then simply SCHEDULE a DROP OFF APPOINTMENT to bring your items to our main Paper Cuts warehouse facility for shredding, storage, or destruction in San Fernando.
To schedule your appointment, use either the Drop-Off Scheduler feature below at the bottom of the webpage or call us at 800-939-0390 to set up a time most convenient for you.
You can choose to watch all your documents being shredded right right in front of you immediately while you are present or you can simply drop your materials off and let us schedule the items for future batch shredding:

DROP-OFF Your Items and WATCH the Shredding
Witness up to 5 boxes of your items get shredded: Only $60
Witnessing Drop Off Hours: 8 AM to 3:30 PM

DROP-OFF Your Items for Future Batch Shredding
Let us shred up to 5 boxes of your items: Only $50
Simple Drop Off Hours: 8 AM to 4:30 PM


What Should You Shred?
___
Files & Records
Important Files and Records with proprietary business information and corporate data should always be securely shredded, including:
Organization charts
Personnel files
Payroll & Audit records
Market research
Bank statements
Tax records
Legal Contracts
X-rays
Accounting data
CD's and DVD's
Resumes
Medical records
Litigation Records
Court Documents
Client Lists
Common Business Client Lists always require confidentiality and should be securely shredded, including:
Receipts/inventory
Price/inventory lists
Proposals and quotes
Canceled checks
Business plans
Photographs
Presentations
R&D files and data
Computer reports
Credit card numbers
New product info
Executive correspondence
Obsolete brochures
Obsolete stationary
Personal Info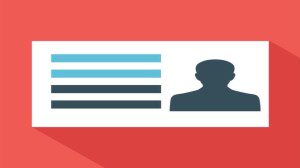 Everybody has Personal Information that requires confidentiality and should be securely shredded, including:
Telephone numbers
Drivers license numbers
Passport number
Education materials
Credit card numbers
Bank account information
Home Address
Social security numbers
Insurance policy data
Employment information
Brokerage account info
Legal documents
Financial statements
Travel Itineraries

Standard Shredding
Industry-Wide Standard Shred Size:
Paper Cut's always shreds at 3 security size levels that are much smaller than the industry standard to guarantee total destruction of materials:
Level 1 - Pro: 1.5" x 5/8"
Level 2 - Premium: 1.0" x 3/8"
Level 3 - Ultimate: 0.5" x 1/8"

Paper Cut's shredding Level 1 - Pro is considered secure to most business clients that need high security level shreds for destroying personal or confidential information. The Pro shred size choice offer clients to ensure piece of mind.

Superior Shredding

Using Level 2 - Premium is 2-times smaller than normal shredders and is considered extremely secure to most clients with security and government agencies requiring high security-level shreds. Because the Premium level shreds at a smaller size than industry standards, it is a popular choice for most clients.


Our Level 3 - Ultimate is 3 times smaller than regular in-house shredders -- another reason why Paper Cut's services are superior to the competition. We always deliver the most secure on-site destruction methods to our clients with our advanced technology mobile-shredding trucks.

Destruction Details
At Paper Cuts, our
Certificate of Destruction
document is our guarantee that all items have been completely shredded, and confirms the following detailed information:
Date and Time of the On-site Destruction
Name of Route Service Driver who picked up the documents
Name of Employee who witnessed the destruction and processed it for recycling

Paper Cuts is committed to safeguarding our client's security with every shred job we complete. By Law, proper destruction of confidential information requires the end-of-service procedure of providing a Certificate of Destruction to the client to prove shredding of specific documents took place at a certain date and time.