Why Choose Our Santa Ana Document Shredding Services?
___

When we make a promise to our clients and the market we serve, we stick to it. All the procedures will be honest and fair to you. Thanks to our dedication to learning new skills, our inventiveness, and our ability to plan, we are prepared to tackle any technical issue that may arise. We are dedicated to the highest standards of morality and decency in everything that we do. Every day, we strive to provide exceptional service that goes above and beyond customer expectations.

Affordable, Secure, and Convenient Document Shredding in Santa Ana
___
Paper Cuts has been providing
shredding services in Santa Ana
for over fifteen years, so our loyalty, experience, and dedication gives us an edge in understanding the subtle
dynamics of the unique Santa Ana marketplace
, and all its neighboring communities. Because we also offer more affordability, flexibility and responsiveness then our nationally-franchised competitors headquartered outside of CA, our
expertise helps a variety of Santa Ana industries and organizations
:
Business & Corporate Industries in Santa Ana
Financial & Accounting Industries in Santa Ana
Legal, Medical & Scientific Industries in Santa Ana
Educational & Non-Profit Organizations in Santa Ana
Home Businesses & Residential Offices in Santa Ana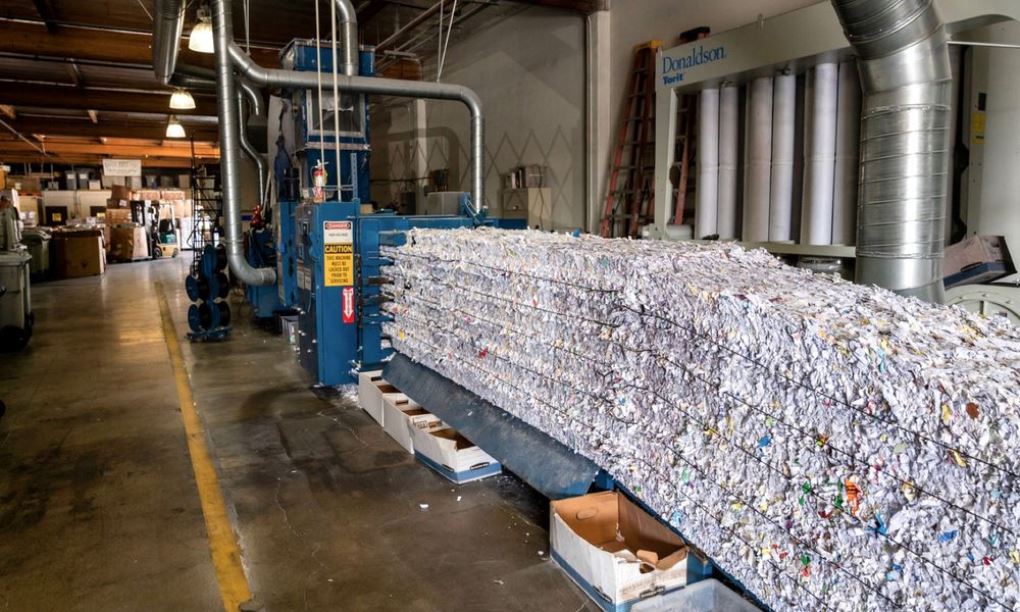 Document Shredding Santa Ana
___
When you need secure document destruction in Santa Ana, always turn to Paper
Cuts. To assist you to accomplish your shredding process, our professional shredding staff is both trustworthy and diligent about client data confidentiality. On-site shredding, Off-site shredding, and self-service options are available, depending on your specific needs. If you want to make sure your papers have been handled correctly, you can even select to observe the process as it unfolds. At the conclusion of the shredding process, you will be given a Certificate of Destruction for your records.
All paper fasteners, including clips, staples, and rubber bands, may remain in place. Daily, weekly, monthly, or as-needed service is available. You will not have to worry about grime, paper dust, noise, or clean up when you shred your own materials. All the work, including recycling, is handled by the contractors we hire. Fast, portable shredders may devour hundreds of Santa Ana office paper boxes in just minutes. You can put the space in your workplace that was previously used to store filing cabinets and shredding equipment to better use.


Paper Document Destruction Services Santa Ana
___
Our staff is devoted to easing the process of shredding papers and destroying sensitive documents in Santa Ana. To have your papers destroyed, you can either bring them to our location or get in touch with us to set up a free, no-obligation consultation. If you need professional shredding services, our Santa Ana staff is standing by to take your call and provide expert advice. We can shred your papers, whether you have a single sheet or a whole box full.
We shred a wide variety of papers, including documents from your workplace to everyday ephemera like business receipts and handwritten notes. You may choose to weigh your paperwork by placing it on a scale. Our shredding services are reasonably priced after that. And there is no need to worry about tearing out staples or unclipping folders. We can shred these papers in their current format and deposit the paperwork in our secure shredding bin. Please contact us if you ever have any additional questions concerning the shredding services we provide.

Providers of Secure Document Destruction in Santa Ana
___
It is possible that you will not have time to bring your papers to our shredding main location due to your hectic schedule. Our safe, secure Mobile trucks are fitted with an industrial shredder so we can travel directly to your doorstep. To top it all off, our expert Mobile shredding service options allow you to see the shredding happen in person while you watch. Or maybe you just want your papers destroyed without having to see the process happen and would prefer to have them collected.
Our Santa Ana Mobile shredding team can also travel to your location and shred it right there in front of you. Or they can pick up your secured containers in our state-of-art secure Mobile truck and transport them to our main destruction facility. Most people don't give much thought to the fact that any of their electronic files might be a potential security risk. We will completely destroy and recycle all your electronic media, including USBs, PCs, laptops, hard drives, CDs, and more.


Find Santa Ana Shredding Prices Without Obligation
___

If you need a reliable service provider for a shredding job in Santa Ana, we are the best pricing option. If you need one of our local drivers to arrange and execute your shredding job, we will get in touch with you within minutes of receiving your request and handle everything quickly and safely.

Using our Portable Shredding Containers
___
Custom shredding with Paper Cuts can save you time and money, but only if you know where to look. As a result, your company should concentrate on what really matters: growing your company. Reduced amounts of paper waste are transferred to landfills thanks to the compacting and recycling of all shredded material. With regularly planned maintenance, shredders may provide as many secure locking containers as are required. The bins can accommodate large amounts of paper without being removed by accident.
Our portable secured document containers are a perfect fit for any stylish business in sunny Southern California. To guarantee timely and correct disposal of secret material, bins might be placed near files, printers, and copiers. The removal of bindings (such as staples, clips, etc.) is unnecessary. When you confirm a schedule that works for you with one of our Customer Service Representatives, your materials will be collected by one of our secured Mobile trucks on a predetermined timetable and sent to our main secure shredding facility.


Mobile Shredding: How We Work
___

To begin, please gather all the documents you want to destroy into one central spot. This will help in speeding up the process. Next, we will take your items and shred them in a unique shredding unit onboard our Mobile truck. If you want to be sure your papers are properly destroyed, you are invited to view the full destruction process. Then our Mobile destruction operator will provide you with a Certificate of Destruction after the job is completed. After being shredded, your items will be sent to a secured pulp recycling center.

Convenient Mobile On-Site Shredding and Pick-up In Santa Ana
___
We offer customized on-site mobile pick-up and drop-off for all types of shredding services in Santa Ana with the highest level of security, convenience, efficiency, and affordability. Our professional drivers are prompt and courteous, specifically trained on how to handle sensitive materials with complete confidentiality remaining intact. They will travel to your office, business, home, facility or warehouse location in Santa Ana to shred any confidential materials that you need discreetly destroyed. You can conveniently schedule a one-time pick-up or choose an ongoing plan for regular mobile shredding services.
Paper Cuts is proud to serve the community of Santa Ana, California:


Our Santa Ana Off-Site Shredding Procedures
___
Our certified security representative will remove your confidential documents and transport them in one of our locked Mobile shredding trucks. The containers are then taken to our secured shredding facility. All shredded and compressed paper is then bundled as used pulp to be recycled to eventually make new paper.
The shredded components are extensively intermingled and commingled, making the fragments impossible to reassemble. After the items have been securely mixed, they are sent to a recycling facility. No one other than authorized plant staff will ever see your papers. You are issued a Certificate of Destruction which includes the details concerning your shredding service, such as the verified weight and a list of witness signatures.


High-Speed Document Scanning In Santa Ana
___
Paper Cuts offers High-Speed document scanning and imaging in Santa Ana as well. Our digital imaging service includes large quantity copying, color scanning, and digital storage, so your documents can be available for future retrieval purposes anytime on any digital device or computer in electronic formats including PDF, JPEG or TIFF files. This will save you time and money, as well as reduce your paper usage, physical file storage space and overall document management costs.
Document Scanning Company in Santa Ana
___

No matter how often you will need our help, we can accommodate your needs with a service plan that fits your busy schedule. Many of our clients don't even know we offer secured document scanning as well. We provide one-time cleanouts, weekly, biweekly, and monthly services, and a drop-off option for when you just have a few boxes of paper to shred.


Data Destruction of Hard Drives
___
Information security and asset protection are more crucial than ever in today's increasingly and fiercely competitive corporate world. Intellectual property kept digitally could fall into the hands of competitors, fake goods could flood the market, and lawsuits could result from the misuse of sensitive customer and employee records. To keep your company safe, you should put these things in a secure location and destroy them as soon as you are no longer required to keep them. Hard disks that are still functional can be accessed by those who need their data badly enough. Both you and your organization are at risk if you do that. Shredding the hard drive is the only foolproof method of erasing all data from it.
By contacting us, we avoid using degaussing devices and ensure no need for drilling holes. Except in cases where the client has made other arrangements, all drives are destroyed after two business days. Prior to destruction, a registration number list will be created for each drive and a copy of the list will be provided to you. Again, with each project, we will have a certificate of destruction issued to you. In addition, whenever we destroy a hard disk, we make sure to recycle it in full. Complete observance of all relevant privacy regulations, including HIPAA, is always maintained. We have the equipment capacity to destroy many devices at the same time. Our process is NAID approved and ensures the safest method of hard drive disposal.

Hard-Drive Destruction and eWaste Recycling in Santa Ana
___
Old electronic devices, phones, fax machines, copiers, computers or hard-drives can hold valuable data inside, so we ensure total destruction of digital data by completely demolishing eWaste to tiny particles. In Santa Ana, hard-drive destruction and eWaste disposal can take place in our off-site facility or conveniently at your location in your physical presence. Our shredding and destruction services are completely HIPAA and FACTA compliant. We guarantee all your confidential records are completed destroyed and provide you with a Certificate of Destruction to verify completion of your job.

Product Destruction Services Santa Ana
___
Paper Cuts is your go-to solution in Santa Ana for secured product destruction and trademark protection. Our approved facilities provide you with a strategic cost-effective off-site resource for efficient product destruction, disposal and recycling service for unsaleable alcohol and non-alcohol products. We can also recover additional product materials including: Beverage products, Packaged materials, Unsaleable products, Counterfeit goods, as well as Liquid and Chemical products.
Paper Cut's product destruction services can help you maximize your recovery value on every recyclable product in your end-of-life product maintenance. Each year, we destroy and recycle over thousands of distressed or out-of-date recyclable products. Through our business activities, we eliminate and recycle tons of packaging materials including glass, aluminum and plastics. We can help you reclaim and extract value from over 90% of the materials that previously ended up in the landfill. Let Paper Cuts help you reduce your carbon footprint through our custom product destruction and recycling management services.


File Storage & Records Management in Santa Ana
___
In addition to document shredding services, we offer custom file and records solutions in Santa Ana for long-term or short-term records storage, archiving, scanning, imaging, and consulting services. With our 24/7 around-the-clock access to your protected files, you always have easy retrieval of your records. You can also archive hard-copy records of any files scanned and have them sent to you electronically as needed. Need files picked up in Santa Ana in an emergency? No problem!
Shredding Plans Tailored for Santa Ana
___
If you are a large company or small organization based in Santa Ana with unique requirements, we can customize a "set it and forget it" schedule for your document shredding needs. Our plans are affordable and convenient to fit your specific needs in Santa Ana whether you need shredding, scanning, storage, recycling, destruction or file management services.


Drop-Off Shredding Services In Santa Ana
___
In a hurry to have your items shredded
quickly in Santa Ana
? Use our
DRoP N' SHReD
service at any authorized partner UPS location, where you can simply drop-off your items to be shredded at the
UPS Store
closest to you!
Smaller jobs of five boxes or less can be brought to any nearby authorized UPS Store partner location in Santa Ana. Common items for shredding disposal such as old checks, credit card records, tax statements, bank checks, coupons, medical documents and confidential materials all can be destroyed according to strict industry regulations.