Affordable, Secure, and Convenient Document Shredding in Santa Clarita
___
Paper Cuts has been providing
shredding services in Santa Clarita
for over fifteen years, so our loyalty, experience, and dedication gives us an edge in understanding the subtle
dynamics of the unique Santa Clarita marketplace
, and all its neighboring communities. Because we also offer more affordability, flexibility and responsiveness then our nationally-franchised competitors headquartered outside of CA, our
expertise helps a variety of Santa Clarita industries and organizations
:
Business & Corporate Industries in Santa Clarita
Financial & Accounting Industries in Santa Clarita
Legal, Medical & Scientific Industries in Santa Clarita
Educational & Non-Profit Organizations in Santa Clarita
Home Businesses & Residential Offices in Santa Clarita
Document Shredding Services Santa Clarita
___
It's not worth the hassle of potential criminal and civil prosecution or possibly the loss of your business income if you throw away sensitive information without first destroying it. Customers and workers alike are aware of their legal entitlement to privacy while dealing with confidential information. It's important to take precautions to ensure that sensitive and confidential company and personal data don't accidentally fall into the wrong hands, but that's not always easy.
In many cases, this information can be discovered in the garbage and accessed by anyone. There is a growing body of legislation to protect all citizens' confidentiality, yet all businesses have access to sensitive personal information. Consequently, it is imperative that all classified information, including but not limited to employee files, customer databases, reimbursements, supplier credentials, pricing data, revenue, manuscripts of proposals, and communications, be professionally and discreetly shredded.


Paper Document Destruction Services Santa Clarita
___
The extensive Mobile paper shredding services that we offer to Santa Clarita's business and residential clients are unbeatable. We have been in the shredding business for more than a decade, and we're a locally owned and run business. Offering safe, dependable, and reasonably priced Mobile On-site and Off-site shredding services has helped us gain the trust of thousands of happy customers and receive rave reviews cross Southern California. Our business customers come from a broad range of fields, including restaurants, hospitals, and government institutions, while our residential customers contact us whenever they need to dispose of confidential paperwork.
You can have faith in us that we will accommodate any request for document destruction in Santa Clarita, thanks to our comprehensive understanding, appropriate shredding methods, and adaptable service. Our on-site and off-site shredding services are compliant with FACTA, HIPAA, GLBA, and other regional and national privacy regulations. Our methods adhere to those outlined by the National Association for Information Destruction (NAID).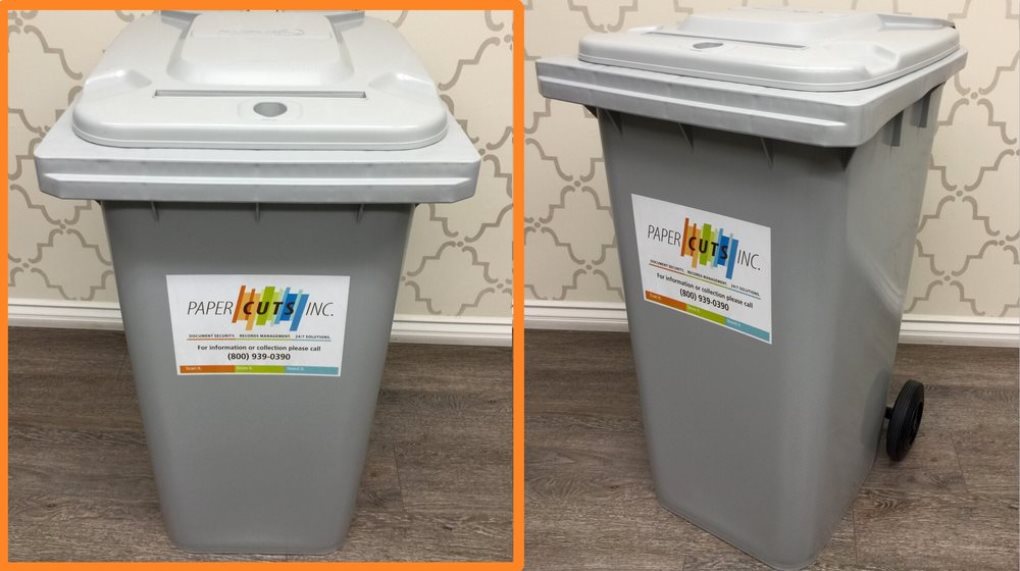 Comprehensive Destruction Services Santa Clarita
___

We have all the necessary permits, bonds, and insurance policies. We take great satisfaction in providing accommodating service at reasonable prices. Regularly scheduled servicing is provided without the need for a lengthy commitment from our customers. Use of our secure shred containers is included in the price of our continuous shredding services. Individuals and smaller organizations might benefit just as much financially from our document removal services as larger enterprises. When it comes to service, we're second to none. It is our firm policy to recycle every scrap of shredded paper. When a shredding process is finished, we provide a Certificate of Destruction.


Document Destruction Certification
___
In point of fact, immediately following the completion of your professional document destruction, our team will issue you or your company with a document shredding Certificate of Destruction. Other document destruction service companies do issue a Certificate of Destruction, as this is a professional industry requirement. The difference with Paper Cuts Document Shredding Services Los Angeles is that we give you a Certificate of Destruction listing every secure destruction unit we maintained and the amount of material contained in each.
In order to validate the document Certificate of Destruction, both you and your Destruction Specialist need to approve it. You will no longer have to worry about whether or not you are being overcharged or whether or not any of your bins were overlooked. All the legally required check-boxes have been ticked when you contact us for your document destruction and professional shredding needs.

Business or Residential Off-Site Shredding Services in Santa Clarita
___
Our Santa Clarita customers may also take advantage of our reliable and affordable Off-site shredding services. While our Mobile shred trucks can go on residential and commercial streets, there may be instances when there aren't enough overhead clearances for the trucks to approach your property. If you choose us our Off-site shredding in Santa Clarita, a member of our staff will drive a locked Mobile shredding truck to your location, collect your paper in bags, boxes, or bins, and then drive everything back to our secured facility for destruction.
After arriving at your location, we will use one of our Mobile shredding trucks to destroy your confidential paperwork and provide you with a Certificate of Destruction. If you're looking for a competitive price on our Off-site shredding service in Santa Clarita, give us a call now.


Convenient Mobile On-Site Shredding and Pick-up In Santa Clarita
___
We offer customized on-site mobile pick-up and drop-off for all types of shredding services in Santa Clarita with the highest level of security, convenience, efficiency, and affordability. Our professional drivers are prompt and courteous, specifically trained on how to handle sensitive materials with complete confidentiality remaining intact. They will travel to your office, business, home, facility or warehouse location in Los Angeles to shred any confidential materials that you need discreetly destroyed. You can conveniently schedule a one-time pick-up or choose an ongoing plan for regular mobile shredding services.
Paper Cuts is proud to serve the community of Santa Clarita, California:


High-Speed Document Scanning In Santa Clarita
___
Paper Cuts offers High-Speed document scanning and imaging in Santa Clarita as well. Our digital imaging service includes large quantity copying, color scanning, and digital storage, so your documents can be available for future retrieval purposes anytime on any digital device or computer in electronic formats including PDF, JPEG or TIFF files. This will save you time and money, as well as reduce your paper usage, physical file storage space and overall document management costs.
Document Scanning Santa Clarita
___
We offer document scanning services for commercial or residential clients. Our scanning services are a fast and effective way to get your paper documents on file to ease your companies organization needs. Our document scanning services in Santa Clarita are second to none. While keeping up with intricate regulatory requirements, our state-of-the-art scanning technology allows us to cut down on duplication, eliminate waste, and speed up the search for requested files instantly, 24/7. With our document scanning and data collection services, you can count on us for consistent categorization and indexing guaranteed without compromising on accessibility or safety. And our secured cloud-based document management systems provide instantaneous data retrieval from anywhere in the world.
Many paper records must be kept for years to ensure continued conformity with applicable state and federal laws and regulations, as dictated by sound information management practices. However, it is now possible to reliably digitize the vast majority of currently active company papers and historical information. By implementing this strategy, your business will be better able to respond to the immediate wants and requirements of your employees and clients.
The scope and complexity of any digital conversion project we service are no match for extensive professional scanning and image services capabilities. Whether it is paper files, microfilm, microfiche archives, or analog media files, we can digitize them all with using our backup file imaging process. We scan paper documents into digital files so that may be easily securely accessed online and incorporated into your company's digital archives and operational procedures. If you need a greater degree of destruction for your data destruction project, including physical destruction and a Certificate of Destruction for additional storage media, give us a call.

Hard Drive and Portable Devices Destruction in Santa Clarita
___
Our hard drive destruction services range from a Level 1 strategic secure data wipe all the way up to a Level 3 maximum data destruction, including physical destruction of the hard drive, to satisfy the demands of any organization. We can quote you a price that fits your requirements. Degaussing and stake punching on the hard drive platters are two methods we use to physically destroy hard drives and make sure no data can be recovered for companies. When an employee leaves your firm and takes sensitive information with them, it is imperative that they destroy any and all hard drives used by the organization.
Our organization is certified to provide professional data destruction, so you can be certain that your gadgets will be recycled following industry best practices. We provide six tiers of document destruction, from Level 1 for standard internal files to Tier 6 for the most sensitive information. We typically start with a safe disk-erasing program for when you need to clear off space on an old drive. The hard drive's magnetic data is erased using a machine that generates a powerful electromagnetic field. Crushing hard drive platters and storage device units, sometimes known as "staking," is a physical destruction process also available with our document destruction services. Shredding hard drives allows the raw materials to be reused in other products.
Contact us today to get a free estimate. We can handle any significant project that requires data deletion since our procedures allow for a huge number of entirely wiped hard drives and media cassettes. We also provide data destruction and data erasure for portable devices such as mobile phones, flash memory, thumb drives, cassettes, CDs, and other objects carrying sensitive information, utilizing a degaussing technology. It's crucial to delete information from every level of every device. We destroy all data and information on portable devices.

Hard-Drive Destruction and eWaste Recycling in Santa Clarita
___
Old electronic devices, phones, fax machines, copiers, computers or hard-drives can hold valuable data inside, so we ensure total destruction of digital data by completely demolishing eWaste to tiny particles. In Santa Clarita, hard-drive destruction and eWaste disposal can take place in our off-site facility or conveniently at your location in your physical presence. Our shredding and destruction services are completely HIPAA and FACTA compliant. We guarantee all your confidential records are completed destroyed and provide you with a Certificate of Destruction to verify completion of your job.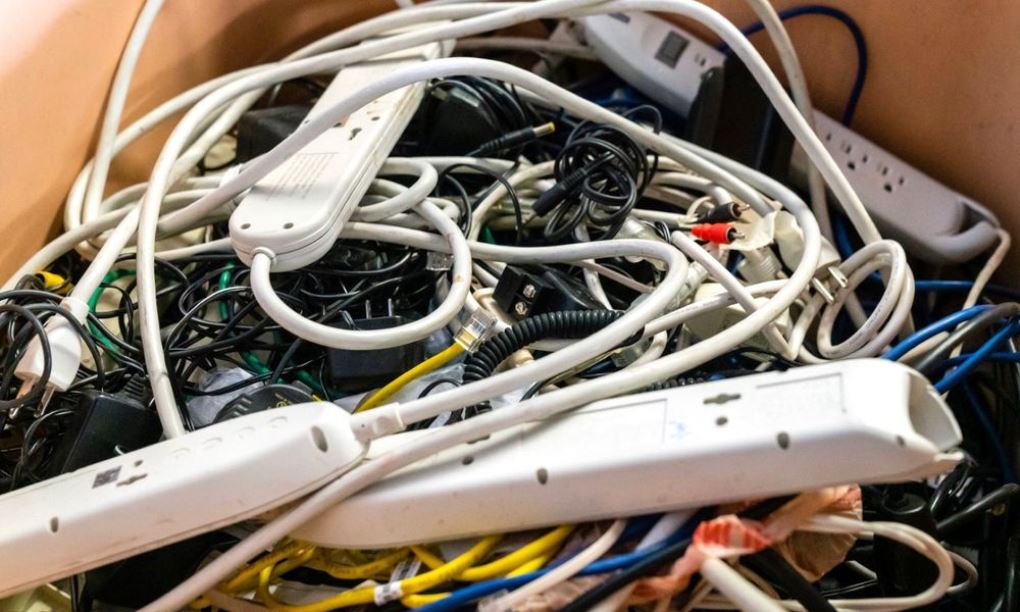 Product Destruction Services Santa Clarita
___
Paper Cuts is your go-to solution in Santa Clarita for secured product destruction and trademark protection. Our approved facilities provide you with a strategic cost-effective off-site resource for efficient product destruction, disposal and recycling service for unsaleable alcohol and non-alcohol products. We can also recover additional product materials including: Beverage products, Packaged materials, Unsaleable products, Counterfeit goods, as well as Liquid and Chemical products.
Paper Cut's product destruction services can help you maximize your recovery value on every recyclable product in your end-of-life product maintenance. Each year, we destroy and recycle over thousands of distressed or out-of-date recyclable products. Through our business activities, we eliminate and recycle tons of packaging materials including glass, aluminum and plastics. We can help you reclaim and extract value from over 90% of the materials that previously ended up in the landfill. Let Paper Cuts help you reduce your carbon footprint through our custom product destruction and recycling management services.


File Storage & Records Management in Santa Clarita
___
In addition to document shredding services, we offer custom file and records solutions in Santa Clarita for long-term or short-term records storage, archiving, scanning, imaging, and consulting services. With our 24/7 around-the-clock access to your protected files, you always have easy retrieval of your records. You can also archive hard-copy records of any files scanned and have them sent to you electronically as needed. Need files picked up in Los Angeles in an emergency? No problem!
Shredding Plans Tailored for Santa Clarita
___
If you are a large company or small organization based in Santa Clarita with unique requirements, we can customize a "set it and forget it" schedule for your document shredding needs. Our plans are affordable and convenient to fit your specific needs in Santa Clarita whether you need shredding, scanning, storage, recycling, destruction or file management services.


Drop-Off Shredding Services In Santa Clarita
___
In a hurry to have your items shredded
quickly in Santa Clarita
? Use our
DRoP N' SHReD
service at any authorized partner UPS location, where you can simply drop-off your items to be shredded at the
UPS Store
closest to you!
Smaller jobs of five boxes or less can be brought to any nearby authorized UPS Store partner location in Los Angeles. Common items for shredding disposal such as old checks, credit card records, tax statements, bank checks, coupons, medical documents and confidential materials all can be destroyed according to strict industry regulations.