Strategic Records Retention
___

As needed, Paper Cuts can provide a retention scheduling strategy designed to reduce the volume of business records in off-site storage over time. Service includes research of federal and state laws and regulations, as well as industry best business practice guidelines for each record series.


Comprehensive Document Solutions
___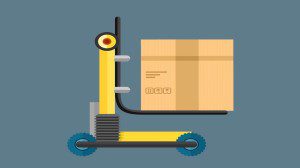 Repackaging Files
___

Paper Cuts can assist your with repackaging of any torn, damaged, non-standard, or irregular boxes. Our Records
Repackaging Service includes:
Transferring of contents
Re-writing the descriptive information
Replacing the bar code
Correcting the database reference
Records Standardization
___

Paper Cuts can work with you to manage your records as needed ongoing, including standardizing your record series names, generating customized records reports, and adapting an editing system for your records.
Client Reports
___

Based on client requirements, we can create a variety of customized reports to manage your records and data as needed for storage or removal services. Types of Reports are available including:
Destruction
Authentication
Client destruction approval
Verification
Destruction of records
A Certificate of Destruction
Record Removal from the system
Destruction Certificate
___

Our Record Destruction & Certification service provides authentication and destruction of records that have completed their useful and required life. We always provide our clients with an official Certificate of Destruction as proof of completion of any destruction or shredding services performed. The process requires record unit retrieval and permanent removal.
Use DRoP N' SHReD !
___

Protect yourself from Identity Theft, and keep your business and family safe! Ask us about our safe and convenient DRoP N' SHReD service. It's a great solution to ensure that your confidential items and proprietary business information are securely destroyed in compliance with current state and federal legislation to safeguard against fraud or identity theft.
Learn More > DRoP N' SHReD
Policy & Procedures
___

We can provide guidelines to develop policies and procedures for organizing, storing and managing your important client records as needed. This can be part of a comprehensive records management program customized just for your changing needs.